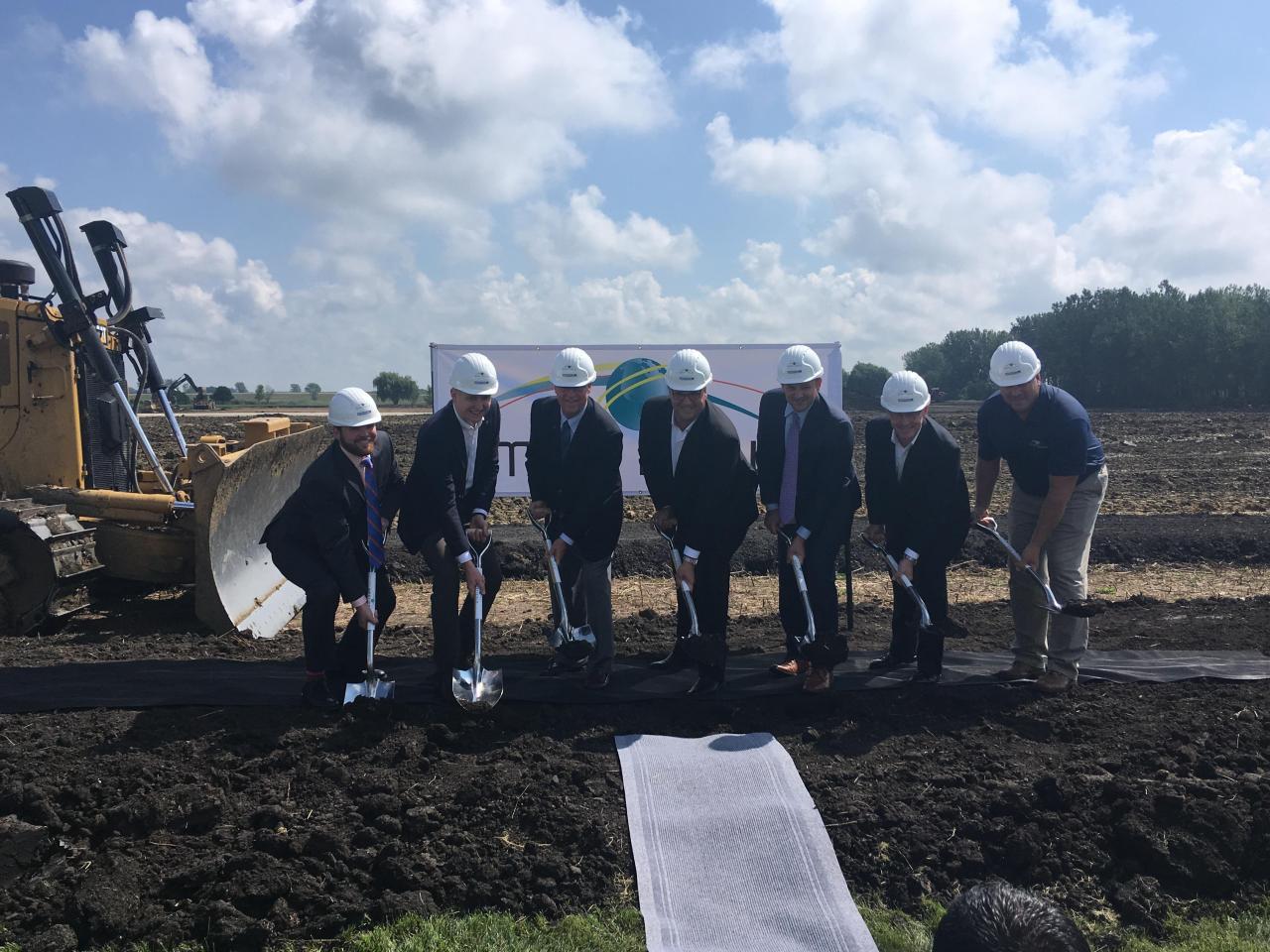 Americold is an international provider of temperature-controlled infrastructure and supply chain solutions, with a warehouse in Rochelle, Illinois.
Americold recruited Fehr Graham to help with civil design for its cold storage warehouse expansion. Truck and employee entry is being improved with a new access point, parking lot and truck drop. Because Rochelle is "Hub City," rail access is a key part of the expansion and is included in the design.
Like Fehr Graham, Americold thrives on innovation and will deploy its first Automated Storage and Retrieval System in this building.
"Instead of using forklifts to put pallets of food away, the building is computerized with cranes and conveyors," said Noah Carmichael, owner and branch manager of Fehr Graham's Rochelle office. "This makes the process extremely efficient."
Construction started in June and is expected to be completed by December 2018. Read Illinois Department of Commerce's article on the project here, and the Rochelle News-Leader's here.