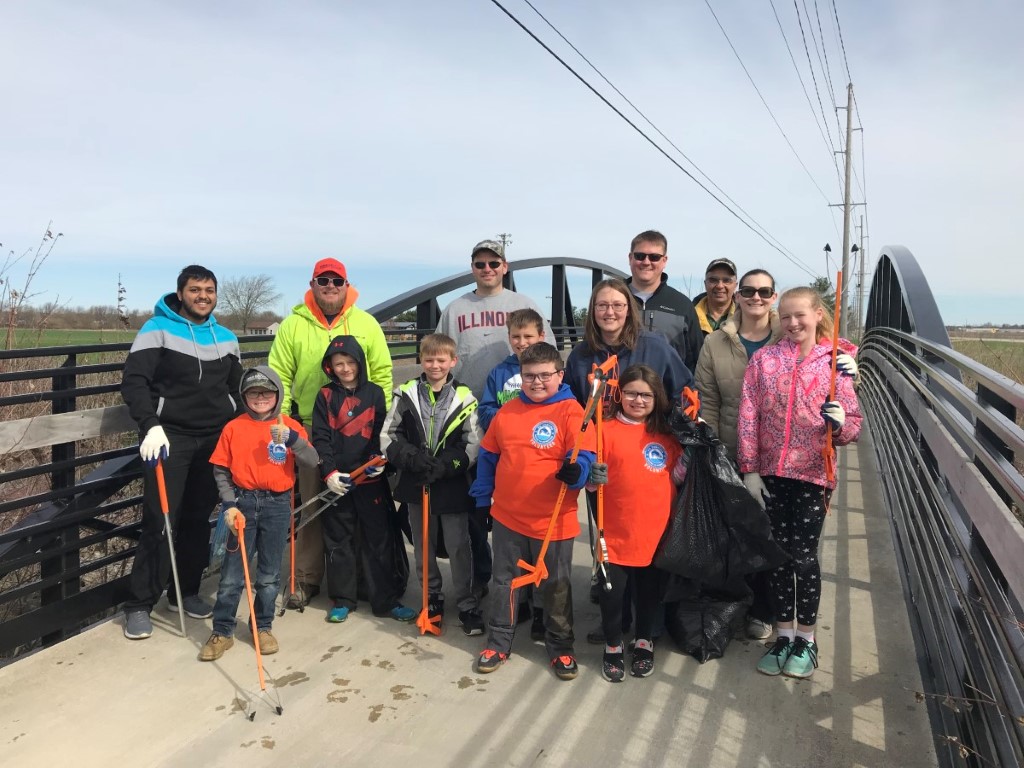 Cleaning up our communities is important to Fehr Graham staff. On April 13, several employees from Fehr Graham's Champaign office spent the morning cleaning up around the St. Joe drainage ditch in Urbana as part of the 14th annual Boneyard Creek Community Day.
Boneyard Creek Community Day brings groups together to clean specific areas of the greater Champaign-Urbana area. The goal is to raise awareness about the importance of protecting our lakes and streams from litter. Cans, plastic and many more things clog storm drains, which causes flooding. The litter ends up in receiving streams, hurting aquatic life. The event also aims to remind people to throw away trash properly.
"If people driving by see us cleaning up, maybe they will think twice about throwing garbage out of their cars," said Michelle Brown, Boneyard Creek Community Day marketing chairwoman and Fehr Graham employee. "Litter hurts our environment, and it just looks bad. We enjoy bringing awareness on Boneyard Creek Community Day because our engineers and scientists work hard to improve our water systems. We need to do our part to keep this issue top of mind."
Boneyard Creek Community Day also raises awareness about the importance of improving our area waterways by restoring natural corridors and creating an aesthetic, functional habitat.