Fehr Graham celebrates Earth Day at River Park in Sheboygan, Wisconsin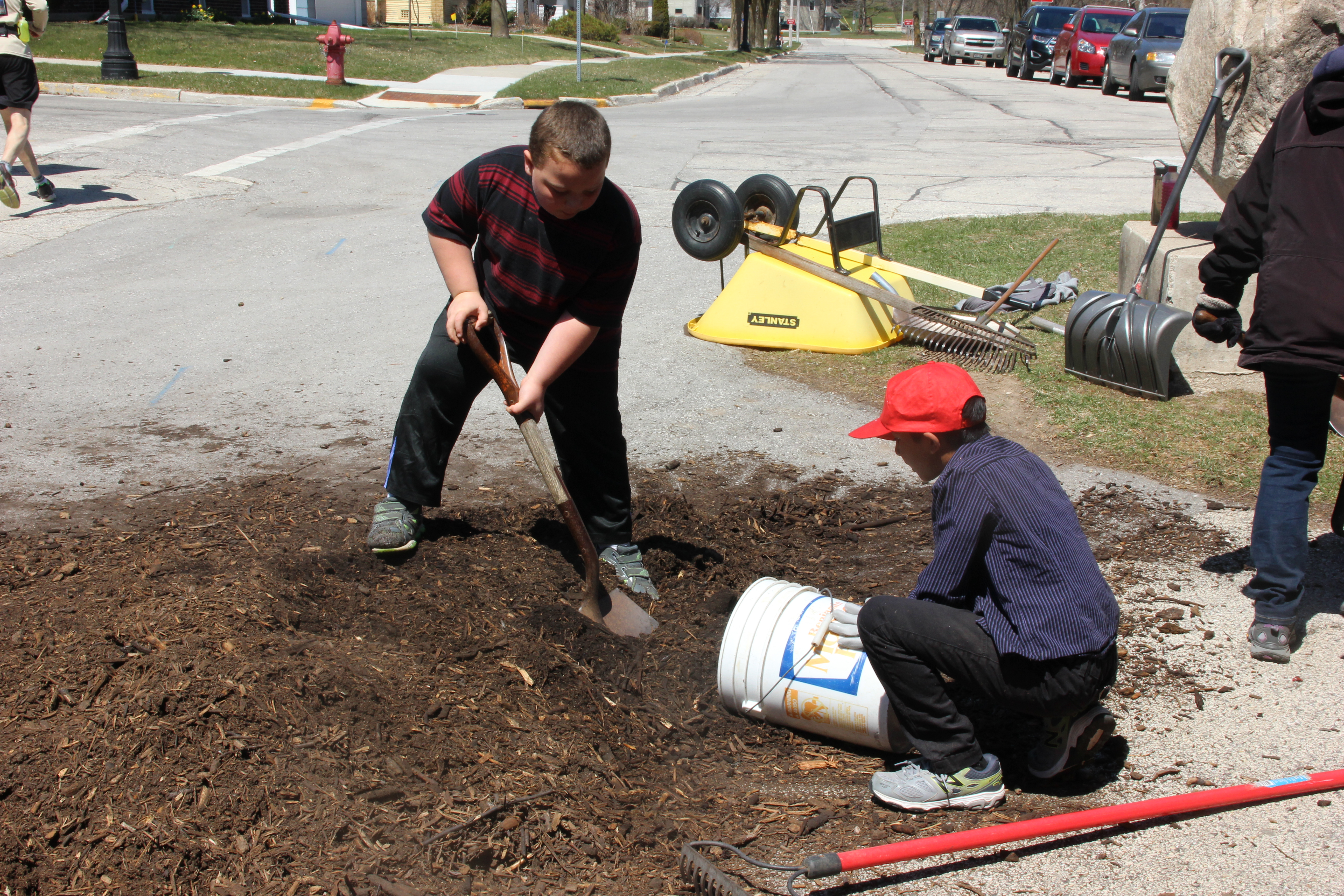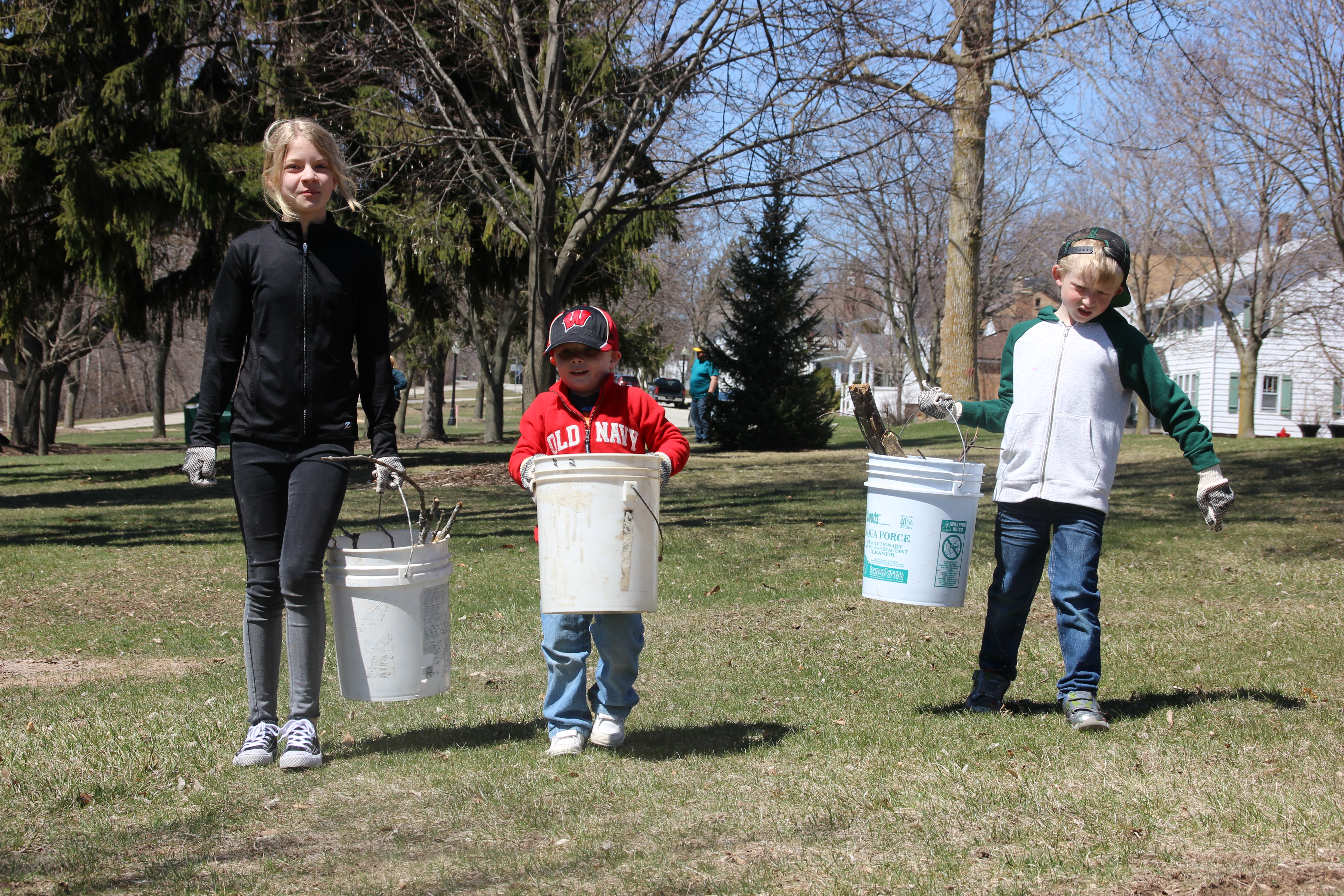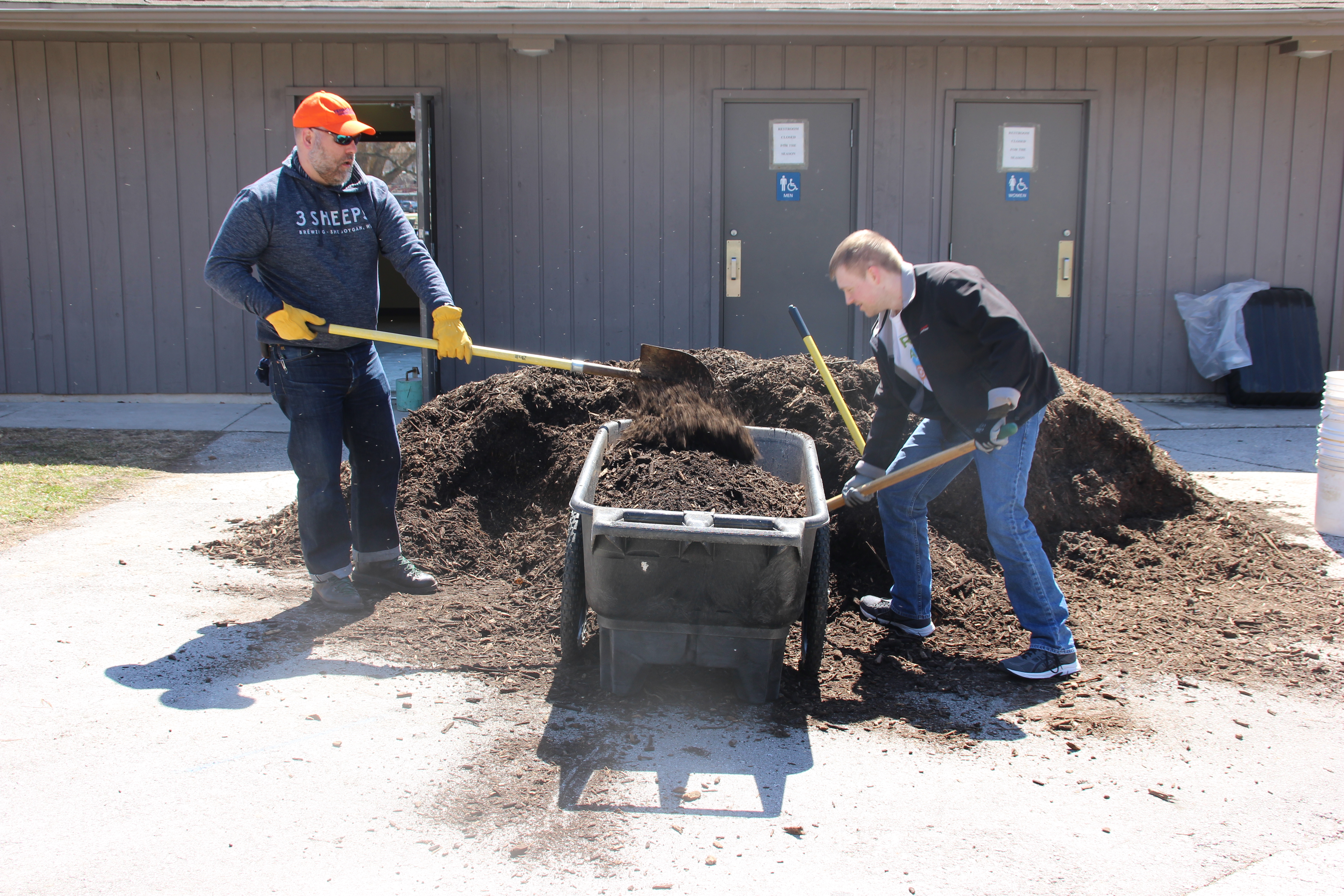 It was a gorgeous day to clean up River Park in Sheboygan Falls, Wisconsin. About 50 volunteers showed up April 28 to replace the landscape borders around the playground, mulch the many trees in the park, and pick up trash and litter at the River Park Earth Day Cleanup event sponsored by Fehr Graham.
It wasn't just a day to work. Many educational activities taught children about many environmental issues. Children potted native pollinator-friendly flowers for their gardens at home painted rocks and learned about worm composting. Arch Electronic also taught the kids about solar power.
The plan is to make the cleanup an annual event. Whether it will be held at River Park or another location in Sheboygan County has not been determined. "Part of Fehr Graham's mission statement is 'to improve the quality of life for our clients in the communities where they live and work,' so this event was a natural tie-in to that mission," said Roxane Frank, project assistant at Fehr Graham who organized the cleanup. "We would like to thank all of the volunteers who came out and worked so hard for the day. The park looks great, and it was nice to meet so many new people who are so passionate about the environment.