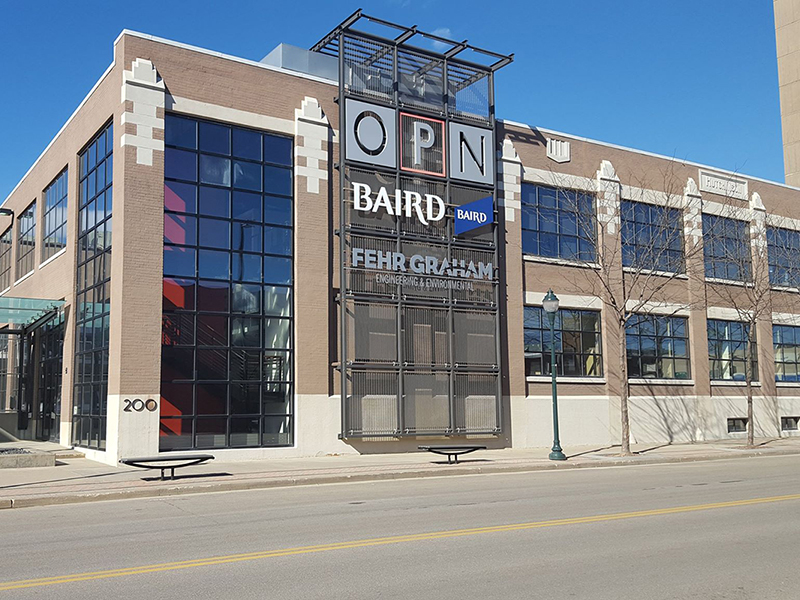 Fehr Graham, a leading Midwest engineering and environmental firm, today announced that is has relocated to a new office space located in the heart of the Corridor at 200 5th Avenue SE. The move was effective on Dec. 16.
"As we continue to grow in the Cedar Rapids metro market, we are excited to move to a building that will accommodate our growing team," said Nate Kass, Branch Manager of the Cedar Rapids office. "The new space will help with our day-to-day operations and give staff the much-needed space to conduct business and connects us closely to the center of this vibrant and growing city."
"We are committed to investing more in the Corridor, its people and maintaining a presence in Cedar Rapids. Our goal is to continue to be a strong partner with our clients and the community."
In addition to the move, Fehr Graham welcomed Cody Buelt to its Engineering division. In his role, Buelt will work on transportation, site development, and infrastructure engineering projects. He has a degree in Civil Engineering from Iowa State University and completed a six-month co-op, summer internship, and part-time work in the Office of Design with the Iowa Department of Transportation while at Iowa State. Buelt is a lifelong resident of Cedar Rapids. He joined the firm on Jan. 3.
Fehr Graham was recently named to the Zweig Group Hot Firm List, which ranked the firm #72 of the top 100 fastest growing privately held architecture, engineering, planning and environmental consulting firms in the United States and Canada. Fehr Graham adds this latest honor to a growing list of awards which include the 2016 American Council of Engineering Companies Engineering Excellence Awards in Iowa and Illinois.