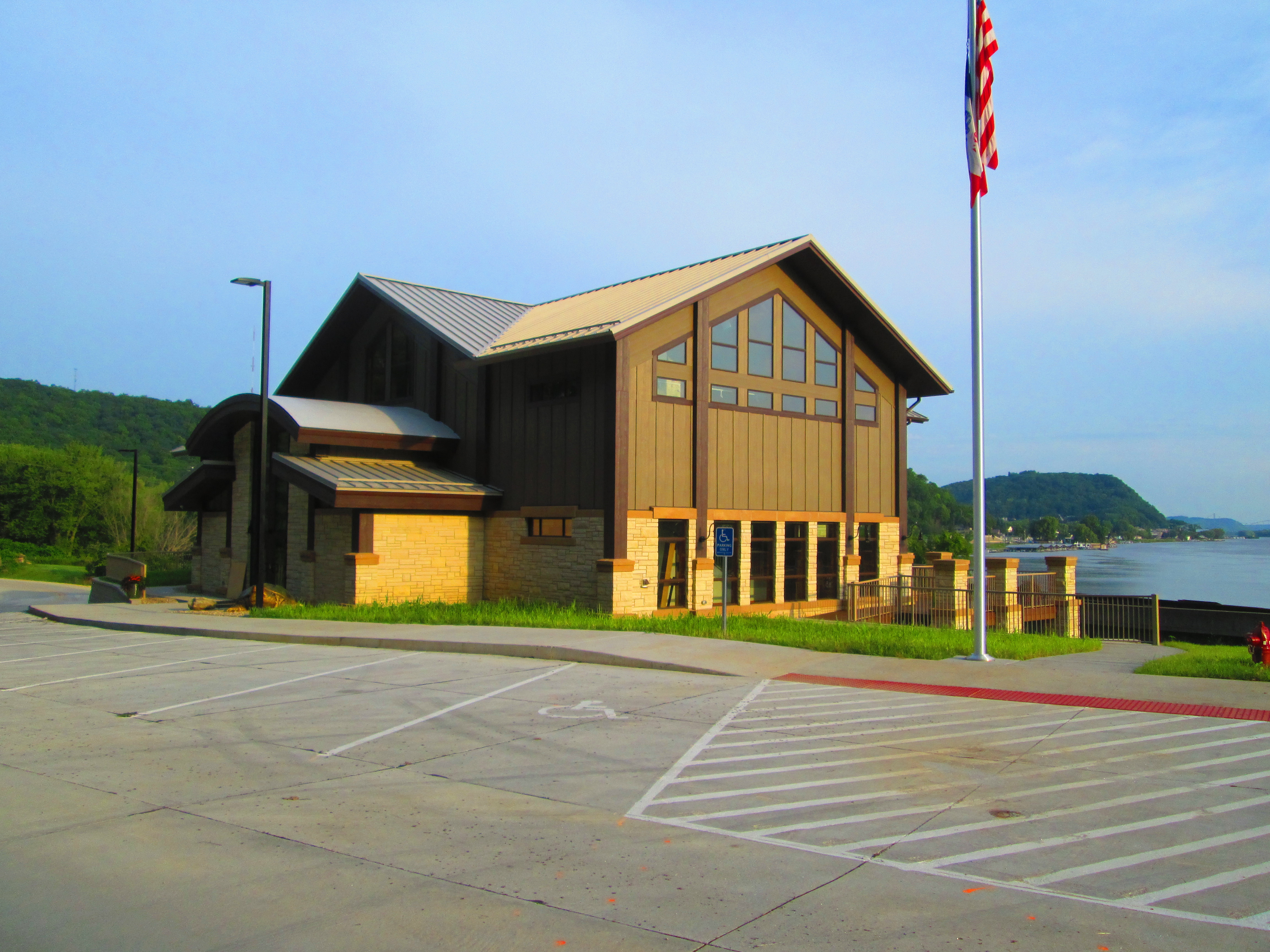 The Allamakee County Driftless Area Education and Visitors Center in Lansing, Iowa, was designed and built on land formed more than 12,500 years ago as a tribute to the unique land, water and history surrounding it. Fehr Graham handled all aspects of civil engineering and project coordination on the building, which opened to the public in 2017. The 10,000-square-foot building features interactive displays focused on geology, limnology, archeology, conversation, wildlife, Native American civilization and more.
For these reasons, the project was awarded the American Council of Engineering Companies-Iowa Engineering Excellence Honor Award. Jim Janett, Allamakee County Conservation Board Director, and Jon Biederman and Lyle TeKippe from Fehr Graham accepted the award at the Iowa Annual Meetings Award Dinner on May 9.
"The Fehr Graham team was happy to be a part of this important project for Allamakee County," said TeKippe, Fehr Graham Project Manager. "We're delighted to share this honor with the Allamakee County Conservation Board for having this vision and making it a reality."
The Engineering Excellence Awards Competition recognizes some of the best projects in the state. Honor Awards are given to only two recipients, recognized for exceptional engineering that meet the needs of the client and benefit public welfare. Achievement Awards are given for those projects worthy of recognition for the engineer and the client.