Geographic Information Systems (GIS) is a powerful tool that combines the information in your operator's head, the data in your filing cabinet and real-world locations, such as aerial photography and field survey shots, and combines them into one computer program.

GIS is much more than a mapping program. Not only is the map a visual representation of the City's systems, but it also is a database that can be accessed with a click of a button. It allows information to be embedded within it, similar to a spreadsheet. For example, if the material, slope and size of a water main is known, that information can be attached to that water main. If the flow lines of a manhole are known, the information can be associated with that manhole.
It has been established that GIS is a good visual map that has embedded data attached to it, but it also can hold hyperlinks. Hyperlinking gives the GIS system another level of functionality. A picture, document, or video can be linked to a specific feature that can be pulled up to view. For example, if you have a manhole measure down report, the report can be attached to the manhole in your map. If you have a picture of the construction crew laying in a new water main, that picture can be attached to your water main. If you have video of televised cleanings of your sanitary sewer mains, that video can be added to the mapping.
A GIS system can feature unlimited data incorporated in one electronic file. It also aids in organization and time management, allows for effective planning, assists in maintaining and operating utility systems, and is user friendly.
For example, instead of pulling out large sewer and water maps from different decades and trying to piece them together to see the City's utility system, GIS will combine all utility systems into one program. With the addition of record keeping data and information from the jobs operator, your GIS system now becomes incredibly useful.
Seeing how the water, sanitary, and storm sewer systems are in relationship to each other aids in saving time to access the data, especially since it's all stored in one location. It also allows for effective planning of future projects. It can also monitor what water mains might not be sized correctly for the expansion of the city. In a road data layer, street conditions can be mapped to show which streets need to be replaced sooner than others.
The GIS system not only aids in planning, but it also helps keep the utility systems maintained. For example, a water main freezes on the coldest day of the year under a foot of snow. The GIS system can be looked at to help locate where the valves are, so the problem can be isolated. The size and material of the main is known, which makes it easy to know what needs to be replaced. The water main break can then be tracked in the GIS program for record keeping purposes.
Another benefit to GIS is that not everything needs to be done at one time. A City's GIS mapping is expandable. Since the GIS system is a living map, it can be added on to at any time. If budget allows for the water system to be done one year and the sewer system to be done the next year, the GIS map can be built onto. If the utility systems are done, and zoning is desired, that can also be done at any time.
A GIS system is the most useful when it is being constantly maintained. Things will change, more information will be known, and items will need to be added to the mapping. The more up-to-date the map stays, the more useful it will be. Fehr Graham has partnered with a third-party company that will host GIS data, which will allow our clients to view and edit their GIS data via an internet connection. This option allows the client to access their data on mobile devices and gives them the option to take control of their system by editing data on their own., making GIS more than mapping, but an interactive map.
Fehr Graham's role is to assist our clients on whatever their GIS needs entail. Since there are several routes to get started with GIS, we are here to help the client decipher what path is best for them. Regardless of the path chosen, Fehr Graham is dedicated to providing quality work and a valuable product to our clients. We are available to assist with questions, provide training, and help do additional work and edits to any GIS system as the project is ongoing, but also as projects advance.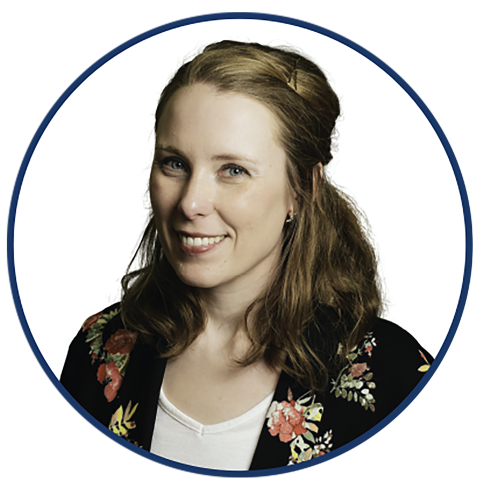 Greta Elsbernd is an experienced program specialist focusing on
Geographic Information System (GIS). Her responsibilities include
developing GIS for municipalities, creating maps using GIS and
giving presentations that promote GIS. She can be reached at
This email address is being protected from spambots. You need JavaScript enabled to view it..