The Iowa Department of Natural Resources (DNR) manages state water quality standards to ensure all surface waters are swimmable and fishable and that municipal leaders can use water resources to the fullest capacity for public benefit. Under authority delegated by the U.S. Environmental Protection Agency (EPA), the state DNR administers the Public Drinking Water Program, which includes Iowa drinking water standards. The program requires the DNR to publish an annual report detailing the status of public drinking water supplies. Organized by populations served, Iowa public drinking water systems fall into these three types of supplies:
Community public. Serving year-round residents in towns, cities, subdivisions or other communities.
Nontransient noncommunity public. Serving facilities like daycare centers, factories, offices or school buildings.
Transient noncommunity public. Serving facilities like parks, bars, restaurants, campgrounds and highway rest areas.
Below, we discuss some key points of Iowa drinking water standards and why municipalities need a team of water engineers to ensure public water systems remain compliant.
Iowa drinking water standards: An overview
Three critical components of water quality standards include:
Designating the usage of water bodies (for example, aquatic life and recreational uses).
Setting criteria for protecting those uses.
Protecting and maintaining water quality.
The Iowa DNR implements the National Primary Drinking Water Regulations for public water supplies to limit the presence of selected contaminants, including:
Arsenic. This semi-metal element enters drinking water supplies from natural deposits or through industrial or agricultural practices. The EPA has adopted a lower standard of 10 parts per billion (ppb) for arsenic in drinking water.
Atrazine. This herbicide is used to control weeds on agricultural lands, residential lawns, highways and railroad rights of way. The maximum contaminant level (MCL) for this chemical is restricted to 3 ppb in drinking water supplies.
Di(2-Ethylhexyl) phthalate (DEHP). Discharged from rubber and chemical factories, DEHP can be found in water systems near factory waste sites. The MCL for this contaminant is 6 ppb in drinking water.
Disinfection byproducts (DBPs). DBPs include contaminants such as bromate, chlorite, Haloacetic acids (HAA5) and Total Trihalomethanes (TTHMs). All of these contaminants are byproducts of drinking water disinfection that affect the central nervous system and increase cancer risks. The EPA has set the maximum concentration in drinking water for chlorite ions at 1 milligram per liter (mg/L), for bromate at 10 ppb, for HAA5 at 60 ppb and for TTHMs at 80 ppb.
Nitrates. Nitrates seep into drinking water supplies from eroding natural deposits or fertilizer runoff. The presence of nitrate in excess of the MCL of 10 mg/L in drinking water can cause blue baby syndrome in infants younger than 6 months.
Radium. For any combination of radium-226 and radium-228 in drinking water, the EPA has established a maximum contaminant level of 5 picoCuries per liter. When natural radium deposits erode, radium can leach into drinking water supplies and increase the risk of cancer.
Tetrachloroethylene (PCE). Because PCE is likely to be carcinogenic in humans, the EPA has restricted concentration in drinking water supplies to 5 ppb.
Trichloroethane. Discharged from metal degreasing sites and industrial chemical factories, the concentration of 1,1,1-Trichloroethane and 1,1,2-Trichloroethane is restricted to 0.2 mg/L and 0.005 mg/L, respectively.
Uranium. Eroding natural deposits cause uranium to appear in drinking water supplies and increase the risk of cancer and kidney toxicity. The EPA limits the concentration of uranium to 30 micrograms per liter.
When identified in treated drinking water, three additional contaminant groups can create serious negative implications for public health: cyanotoxin, manganese and Per- and Polyfluoroalkyl substances (PFAS). Those groups are:
Cyanotoxins. Cyanotoxins released by cyanobacteria can cause nausea, diarrhea and fatigue and harm the nervous system, liver and kidneys. The EPA-issued health advisory levels for cyanotoxins like microcystin and cylindrospermopsin are nonregulatory levels that Iowa public water systems use to monitor contaminants voluntarily.
Manganese. Though manganese is a naturally occurring mineral found in rocks, soil and water, elevated levels in drinking water can harm the nervous system and impair learning and behavioral development in infants younger than 6 months. The EPA has established a chronic, lifetime health advisory of 0.3 mg/L for manganese in drinking water.
PFAS. There are no state or federal requirements to monitor PFAS levels in finished or treated drinking water in Iowa. Based on sampling data, the presence of PFAS in Iowa drinking water is minimal. The EPA-established health advisories for Perfluorooctanesulfonic acid (PFOS) and Perfluorooctanoic acid (PFOA) in drinking water are 0.02 nanograms per liter and 0.004 nanograms per liter, respectively.
Iowa municipalities must monitor the quality of drinking water produced by public water supply systems and adhere to federal and state standards for regulated contaminants. Contaminants like nitrates are difficult to eliminate from drinking water supplies and require specialized treatment technologies, including ion exchange units, electrodialysis, reverse osmosis or distillation. An experienced team of water engineers can help communities implement correct sampling, monitoring and treatment of drinking water to address potential violations.
Partner with water engineers to comply with Iowa drinking water standards
At Fehr Graham, our team of water engineers, certified technicians and licensed operators are committed to developing state-of-the-art and cost-effective water systems to fit your community needs. Whether a project requires replacing your aging water mains and lead service line inventory, upgrading your water distribution system or strategizing methods to treat contaminants like iron, nitrates and PFAS, we help ensure your residents can access safe and reliable drinking water.
To learn more about how Fehr Graham can help you comply with Iowa drinking water standards, contact us or give us a call at 563.927.2060.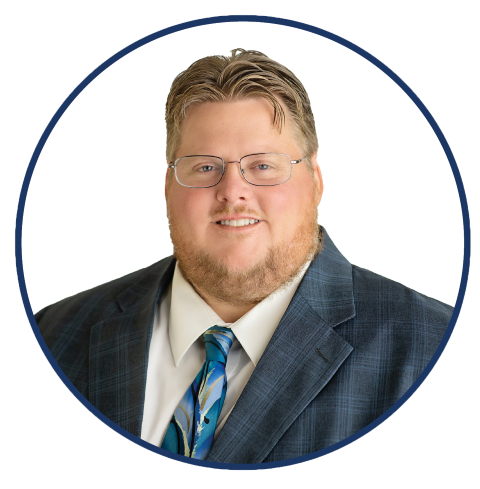 Ryan Wicks is a Professional Engineer who helps municipalities solve tough challenges to improve aging infrastructure. He doesn't settle for "good," and always goes for "great." As one of the firm's owners, Ryan is passionate about looking toward the future. Ryan focuses on collaborating and building relationships with clients and training the next generation of engineers. He does all this while providing administrative, technical, quality and safety support on his projects. He has a tremendous impact on improving the quality of life in the communities where our clients live and work, which earned him the Inspiring Iowan Award in 2018 for his dedication to Manchester's Whitewater Park. Contact him at This email address is being protected from spambots. You need JavaScript enabled to view it..