Iowa Gov. Kim Renolds awards grant to West Union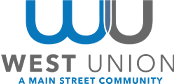 Six critical infrastructure improvement projects in Iowa got a financial boost last week when the governor announced $775,000 in grants as part of the Wastewater and Drinking Water Financial Assistance Program. West Union was awarded a $150,000 grant to help offset the $6.7 million in improvements to the City's Wastewater Treatment Plant. Adam Moris, a Project Engineer at Fehr Graham, helped the City prepare the grant application. "The purpose of the grant program is to provide financial assistance for community drinking water and wastewater projects that address certain priority areas established by the Iowa Finance Authority," Moris said. "While the scope of improvements for the project was already determined, multiple priority areas of the grant program were incorporated. I am pleased that the selection committee decided to award this upcoming project and reduce the financial commitment required by the City of West Union."

Davenport, DeSoto, Nora Springs, Osceola and Schleswig also received grants from the state.

"Safe, clean water is critical for the health of Iowa's families, communities, businesses, and the environment," said Iowa Gov. Kim Reynolds in a news release from her office. "That's why we have made investing in water quality and infrastructure a priority and will continue to build on our efforts from 2018. These are the very first awards made under this landmark legislation, and it's just the beginning."

According to the news release, the Wastewater and Drinking Water Financial Assistance Program receives a portion of the tax on metered water and had $775,000 available to allocate in the first year of the program. A total of 27 applications were submitted requesting more than $8 million in funding.

Reynolds is no stranger to West Union, where Fehr Graham has an office downtown. She visited the community of 2,350 in spring 2019. She spoke with Fehr Graham Branch Manager Jon Biederman about different engineering projects in the City.