Jason Stoll joins ownership group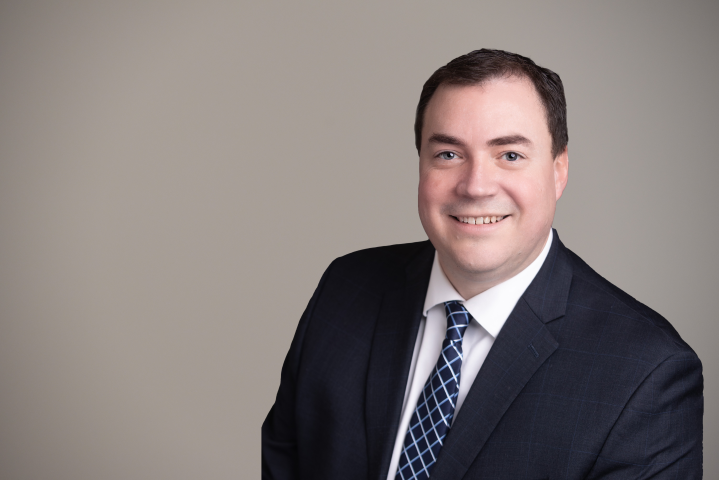 Fehr Graham, a leading Midwest engineering and environmental firm, is proud to announce the addition of Jason Stoll as an owner.
"Since he joined the firm in 2016, Jason has been a leader," said Mick Gronewold, a Professional Engineer and one of the firm's eight owners. "He builds our business by listening to our clients and applying his experience to meet their unique needs. He also builds our business by leveraging his leadership skills to elevate our staff. Jason is coming to the leadership team with ideas and strategies to help Fehr Graham grow."

Stoll will continue to serve as Branch Manager of the firm's Rochelle office. He is experienced in municipal and site development engineering. His strengths include water distribution/treatment systems, pedestrian walking and riding facilities, and transportation engineering. Stoll also serves as the primary contact for several municipalities Fehr Graham represents.

"I am excited to join the ownership group at Fehr Graham," Stoll said. "My partners and I share a common vision and are driven to help our clients improve the communities we live in. I appreciate all the support from the Board of Directors and the talented professionals at Fehr Graham. I am eager to continue to represent and collaborate with our wonderful clients. This is the greatest honor of my professional career."

Stoll is a licensed Professional Engineer in Illinois and Wisconsin, and he is a member of the Illinois Society of Professional Engineers and American Public Works Association. He proudly serves as Vice President on the Byron Chamber of Commerce Board of Directors.

After graduating from Byron High School, Stoll spent one year at Rock Valley College before transferring to Southern Illinois University in Carbondale. He graduated in 2003 with a bachelor's degree in Civil Engineering.

Stoll and his wife, Devin, live in Byron.