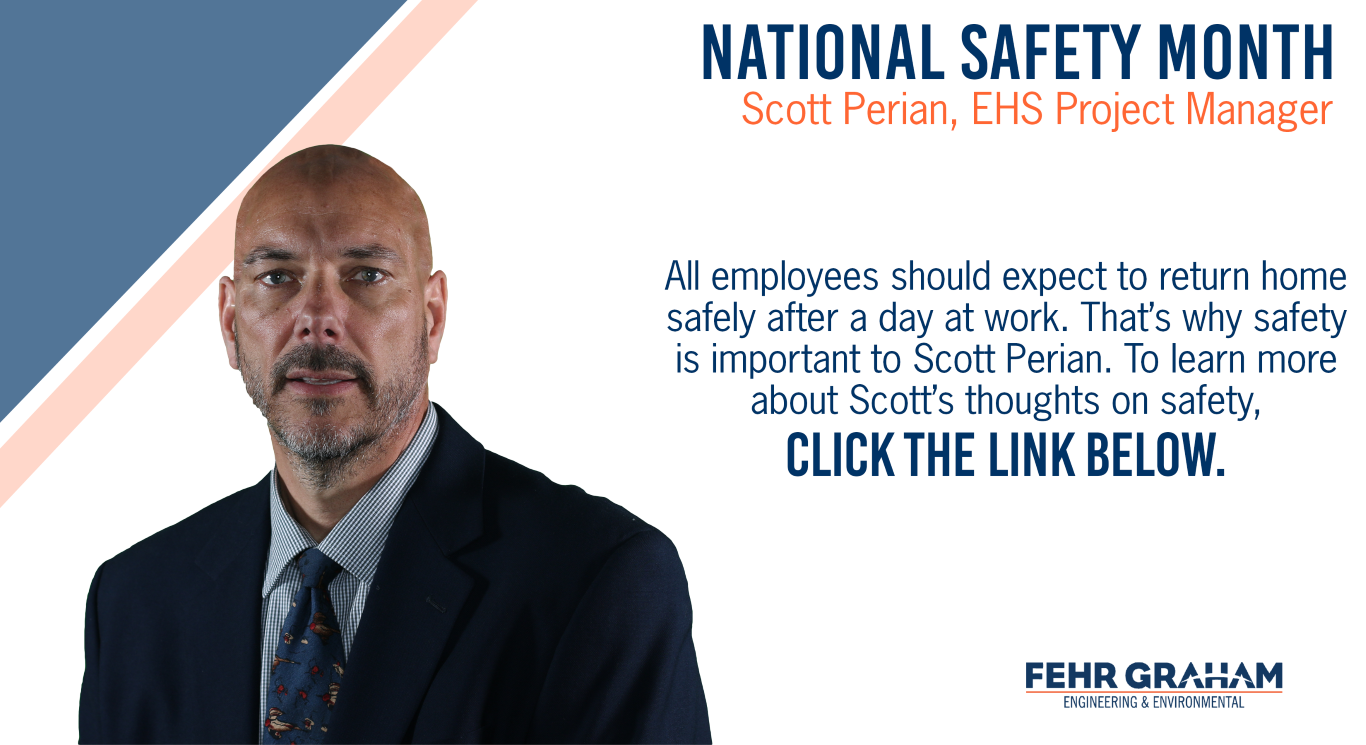 June is National Safety Month, which is celebrated to keep people safe in the workplace. Our safety professionals work hard to do just that. Today, we get to know Environmental Health and Safety Project Manager Scott Perian.
What drew you into a career in safety?
My job allows me to see and learn about a lot of different businesses in our area. I'm able to tour small, family-owned businesses and huge international facilities. It amazes me; all the different and cool things businesses in our area do and make. I like that my job constantly lets me discover new industries.
Why is safety in the workplace so important?
People spend a large amount of their day in the workplace. Employers have an obligation to their employees to ensure the workplace is safe. Sure, some jobs are inherently dangerous. However, everyone should have an expectation that when they come to work, risks are mitigated, so that employees can return to their homes without injury.
Fehr Graham strives to be innovative. What is our team doing to keep up to date with the changing times?
Fehr Graham has done a lot of on-site training for businesses. With the recent shelter-in-place mandates and social distancing requirements because of the COVID-19 outbreak, Fehr Graham has had to adapt and change the way safety training is delivered to our clients. Quickly, Fehr Graham was able to adapt our face-to-face training methods and provide remote training options and programs for clients.
If you could teach someone one safety tip, what would it be and why?
Be aware of your surroundings and pay attention to safety warnings and procedures. Be honest with yourself. If you don't know how something works or the proper procedures to follow, ask. Sometimes a minor lapse in judgment can be fatal to you or someone else.