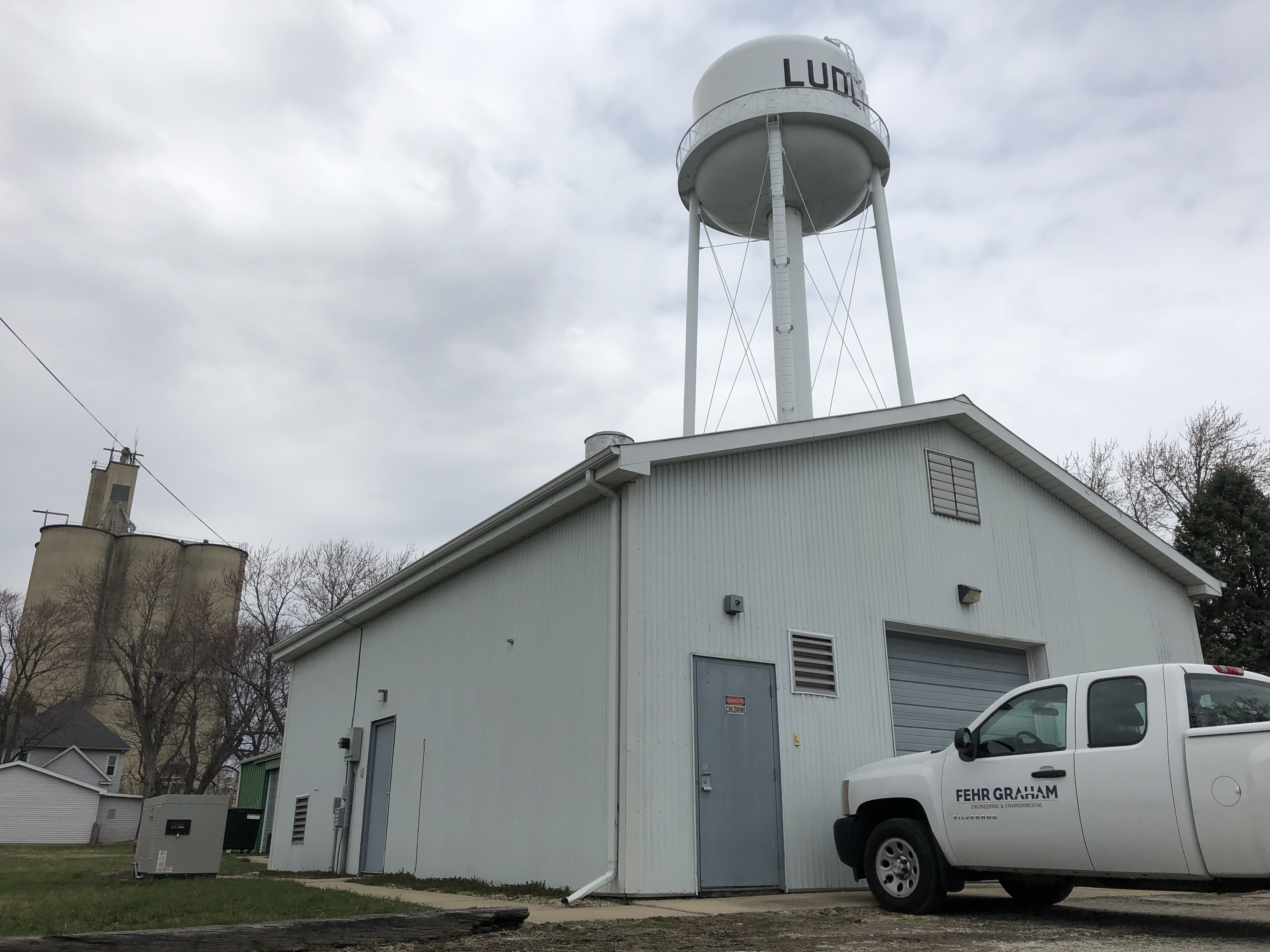 Aging water systems and the challenges that come with them are a reality for many communities in the United States. The Village of Ludlow in north-central Champaign County is no exception. One of the Village's water supply wells is nearly 70 years old, the elevated tower is nearing 65, and most of the treatment plant is more than three decades old.
Ludlow officials knew they needed their water system analyzed before they decided what they should do to address the aging water treatment plant infrastructure. That's where Fehr Graham could help. The engineering and environmental firm provided the analysis and secured a $10,000 federal grant to pay for it.
Fehr Graham applied for a United States Department of Agriculture (USDA) Special Evaluation Assistance for Rural Communities and Households grant.
The Village will use the money for project planning, which includes an investigation of the water treatment and distribution system, preliminary drawings, list of probable construction costs, and a report following USDA Rural Development instructions and guidelines.
"Ludlow is like many small communities around central Illinois facing major repairs and replacement of their water systems," said Matt Johnson, Branch Manager of Fehr Graham's Champaign office. "This grant means that Ludlow can start the process of bringing their system up to date and continue to provide safe drinking water to the community."
Fehr Graham estimates this project will cost $1.2 million and is working to secure a USDA grant to pay part of the overall project cost.