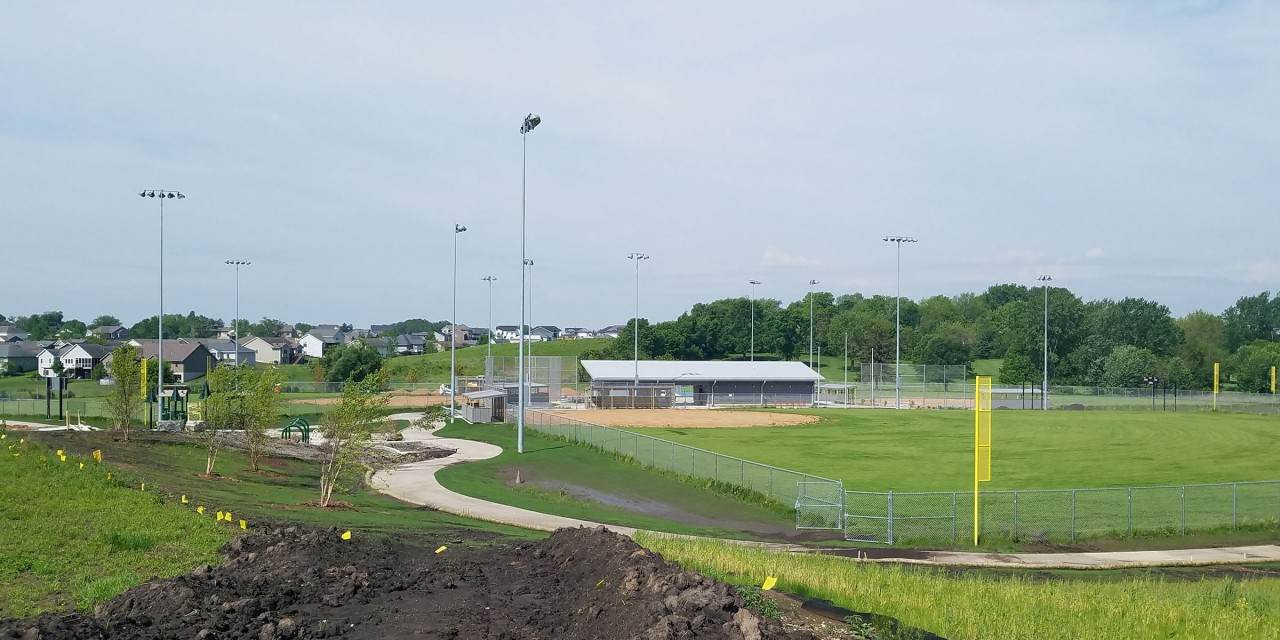 In late spring, 19 acres on the west side of West Branch, Iowa, will begin its transformation from green space to a multiuse park designed by Fehr Graham engineers and landscape architects.
Cubby Park will be home to two Little League baseball fields, one softball diamond, one pickleball court, one playground and walking trails. Infrastructure to support a future recreation center also is in the plans. The park is named for former West Branch Mayor Mark "Cubby" Worrell who pushed for the City to buy the land in 2013. Worrell died in 2015.
The West Branch City Council voted Jan. 16 to award the construction contract to Needham Excavating in Walcott. In 2016, the City hired Fehr Graham to complete the site design and oversee construction. The project did come with challenges, including a 70-foot-wide gas pipeline easement that diagonally crosses the site and Hoover Creek, which parallels the western boundary.
The Fehr Graham team found creative solutions to address the challenges. Excavating along the creek will mitigate flooding and adding native plants to the stream's banks will improve water quality.
Construction of the park is expected to be completed in November, and it should open in spring 2019.